Technology is anything and everything that makes life easier and comfortable along with preserving it. Understanding my definition of "technology" is true and can be used to define inventions other than smartphones, below are some smart and innovative inventions which can help save lives.
Throwable Firevase by Samsung
Known as the firevase by Samsung, this firevase can be thrown like a grenade to put off fires. Made to promote fire-extinguisher ownership, flower vase by Samsung can put out small flames within seconds and save countless lives. On all the other instances when it's not being thrown to put off fires, it can be used as a regular flower vase.
With an aesthetically pleasing design, it is a great product to use at your own home. How does it work? When the vase is thrown at fires, it shatters and releases potassium carbonate stored in its outer chamber. The potassium carbonate initiates a rapid cooling reaction which suppresses oxygen and puts out the fire.
The iTClamp
This wound clamping device is like a regular clamp but it can help save millions of lives, lost every year due to excessive blood loss after an accident, by controlling it until the victim reaches the nearest healthcare facility. When used, the iTClamp temporarily closes wound with minimal pain.
iTClamp creates a stable clot which controls bleeding until it can be surgically repaired. iTCLAMP is FDA approved and can be used in most body parts such as neck, extremities and groin areas.
The RANIPILL
RANIPILL has brought a significant change in the medical industry by introducing a smart, painless alternative to injections. Developed by RANI Therapeutics, RANIPILL, once swallowed like regular pills, pierces through intestine walls to deliver medicine.
How does it work? Once it dissolves and makes it way to the intestine, it dissolves and releases medicines like insulin Humira into intestine walls. Since intestines don't have any sharp pain receptors, the injection causes no pain. We hope the "Robopill" soon replaces and helps saves millions of lives of people suffering from chronic diseases.
Worx Hydroshot portable power washer
Worx Hydroshot by Worx tool is one invention which can actually help save the environment by saving gallons of consumable water which are wasted in car washing and other such stuff.
This portable power washer lets you draw water from any source within the limits and use it for washing cars, trucks and other such things.
Lifestraw portable water purifier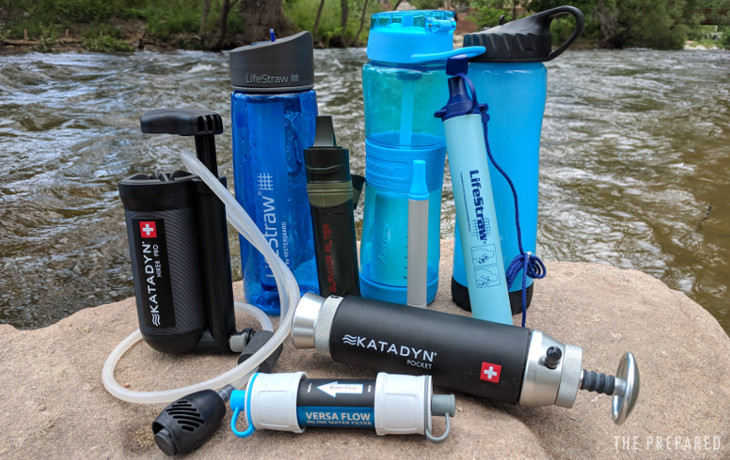 Lifestraw portable water purifier, as the name suggests, is a 100% safe and efficient water purifier which can be carried anywhere.
It is a groundbreaking revolution in the light of the event the world is losing its consumable water storage. This purifier lets you purify any water, no matter how dirty it is, and make it fit for consumption.
The best part about Lifestraw Portable water purifier is, they are associated with a cause; of providing safe water for everyone. They run a program called "donate water" and another one called "Give back" aims at ensuring safe water is a human right, not a privilege.
They use the donation received from individuals, non-profits, and foundations to serve people in vulnerable communities by expanding their ability to respond to natural disasters and humanitarian crisis.
Innovation leads to excellence, allowing humans to sustain their life with more comfort and convenience. But, that is possible only if people are aware of the above shared wonderful products. Let's spread the news and let more and more people know about it.